We're taught to be afraid of failure in this country, something that is the cause of lot of anxiety and missed potential. Personally, I've always liked the line that if you don't fail from time to time, you're not trying hard enough.
Last week I failed. Hard.
I was attempting to run from Edinburgh to London, via the Alpkit showroom factory near Nottingham, in just two weeks. A challenge that amounted to an average of 50km a day for 14 days in a row. It was a bit of a stunt to try to get Alpkit to sponsor me for an upcoming expedition, and to raise money for my charity, the Heart of Borneo Project. It was a brilliant idea, if I do say so myself, but sadly I didn't manage to pull it off.
The idea came to me just two weeks before I set off, leaving me little time to prepare. But I'm a long distance runner and I was confident I could make the distances every day, even if I had to walk long sections. The spirit of the idea was one of fun and spontaneity, and I wasn't in any way intending to be purist about it. If I had to walk, I'd walk. If I wasn't covering the distances in time I'd buy a second hand bike and make up for lost time. If I was too broken to even do that, I'd hitch hike or jump on a train. Whatever, just get there, but try hard to make it hard.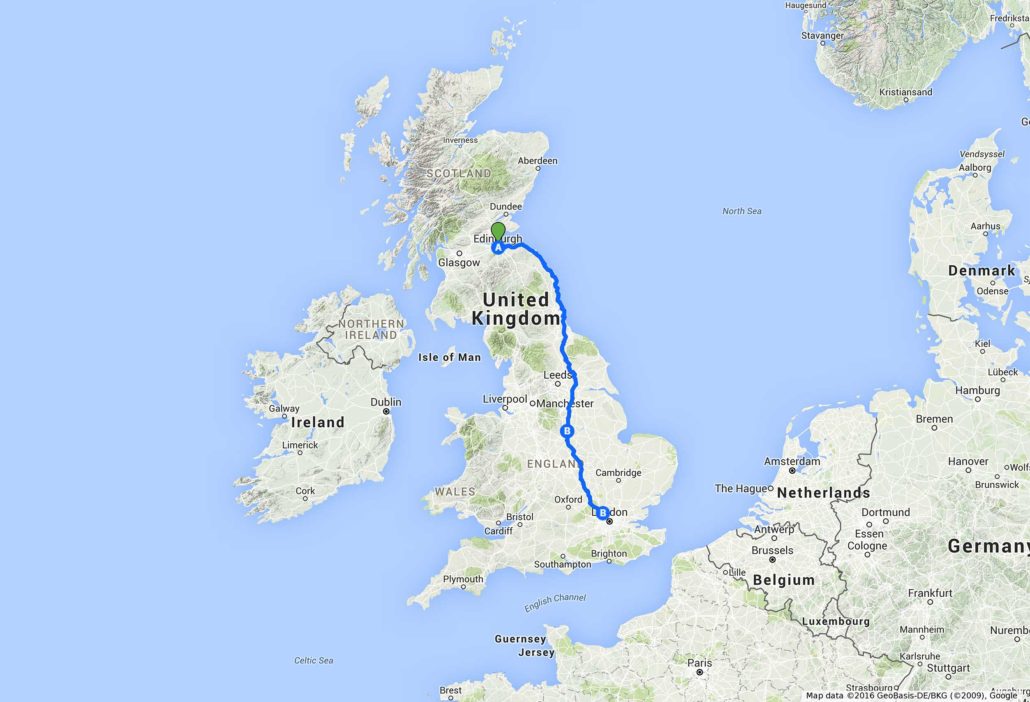 That being said, I was committed to doing the run, and I spent the next two weeks researching kit and getting hold of what I didn't already have (a running pack, ultra-lightweight sleeping bag, etc). I had decided to try to do the run self-supported, and I even thought I'd manage to carry all my food as well. I settled on Huel (a vegan powdered meal replacement shake that I have since added to my regular diet) as my source of calories, meaning I wouldn't have to carry a stove or fuel.
I found route planning difficult and so I decided to use the national cycle routes for simplicity, thinking that it would also make navigation during the run a lot easier. I would be running on my own and didn't want the extra challenge of route finding, and I didn't really want to run cross country since all of my running recently has been on roads.
Forrest & Gumption – Ready to Go
With all my gear packed and ready I picked up Forrest and Gumption – two orphan orangutans who are now destined to be my mascots forevermore – and on Saturday morning I sent Forrest to Alpkit's office with a few photos of Borneo to make them curious. Gumption would be staying with me. That afternoon we set off together.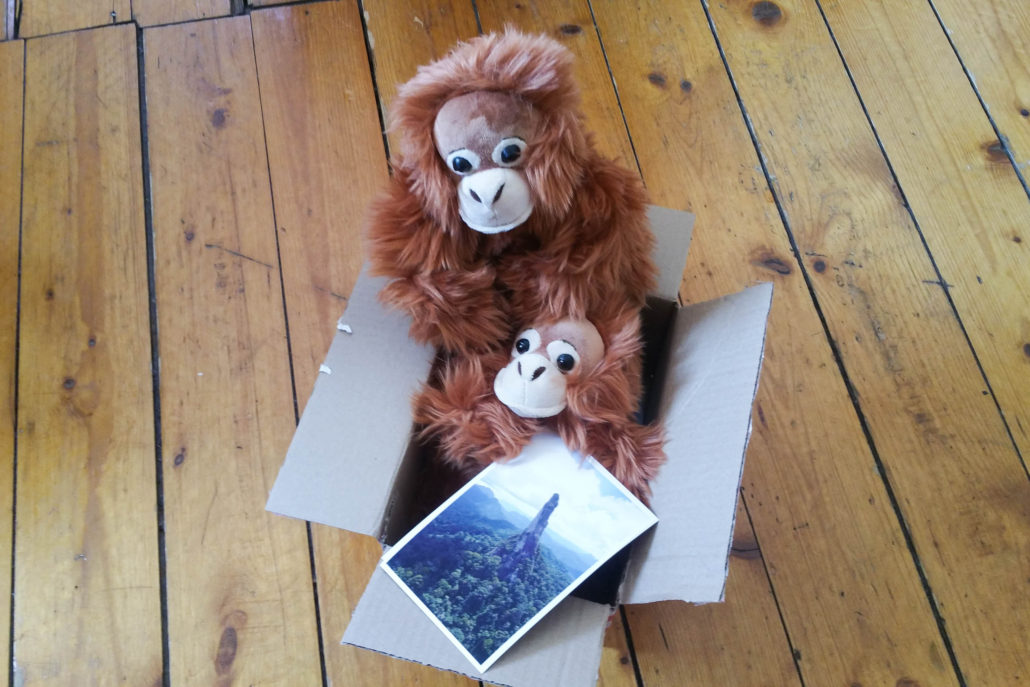 My first day was a half day, to get used to running with a pack. It actually felt pretty good, but it was a scorching day and I was running far too fast, and carrying my food turned out to be a huge mistake. My pack weighed 15kg, and after 26km I was utterly spent and called it a night.
The next day I managed to unload my food half way through the day, and completed a full marathon without much hassle. The weather was kinder and I had learned to run a little more slowly. I was feeling pretty good at this stage, confident that I could make it. It was exciting and liberating to think that I could run across a whole country with just the stuff on my back (weighing probably around 8kg by this stage including water), picking up food along the way.
The third day did not go so well. Naturally I was stiff and sore in the morning and my legs really didn't want to move to begin with, but after a few miles they warmed up and I was feeling good again. I'd climbed most of the ascent for the day and was looking forward to a pit stop in Berwick-upon-Tweed at my half way point for the day.
I knew the first half of the day's route would be following the A1, after the initial climb, but I'd done a few miles along the A1 the day before and it had been fine. There was a pavement set off to the side of the road, protected by a verge and a barrier. The stretch running in to Berwick-upon-Tweed had no such pavement.
The Verge of Doom
I ran along the A1 for around 8 miles, the vast majority of which entailed trudging along the grass verge right next to the traffic with no barrier for protection. I couldn't really run here, so it took me hours. Hours with cars and lorries constantly thundering past me within a two or three metres. It felt dangerous, and was not what I had set out to do.
Eventually I arrived in Berwick-upon-Tweed. I was feeling pretty fresh because I'd just power walked a long stretch instead of running, but I was faced with a decision that I didn't want to make. I had come to realise that I had no way of knowing how much of the route would entail running along dangerously unprotected routes. I needed an alternative route, but I had no real way of planning one at this point, and this project was time bound by an event I was trying to get to in London.
The arguments in my head seemed circular and I couldn't find a way to break that circle, so in the end I decided to make a tactical retreat and come up with a new plan. In hindsight, I should have questioned the importance of reaching London by the date I had chosen, and whether or not a bit more flexibility in this area might have given me the confidence to route plan along the way. It's not always easy to think so logically when you're knackered and feeling under pressure.
Looking on the bright Side, and Ahead
I covered around 105km over 48 hours (sounds better than 65 miles over three days, right!), carrying far too much weight for nearly all of that distance. I think I could have made it, and I'm now determined to do something similar again, albeit with a bit more time to prepare and maybe with a support team instead of self-supported.
Forrest is still waiting for Gumption and I to visit Alpkit to pitch for a sponsorship deal. I've had some thoughts on how to get there, so watch this space for updates!
[chimpy_form forms="1″]
Recent Blogs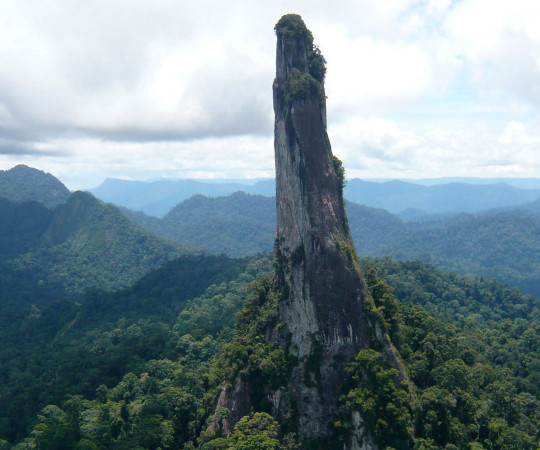 October 14, 2017
|
Martin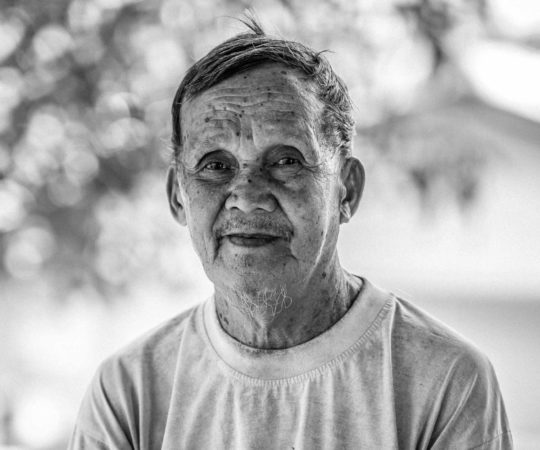 July 31, 2017
|
Martin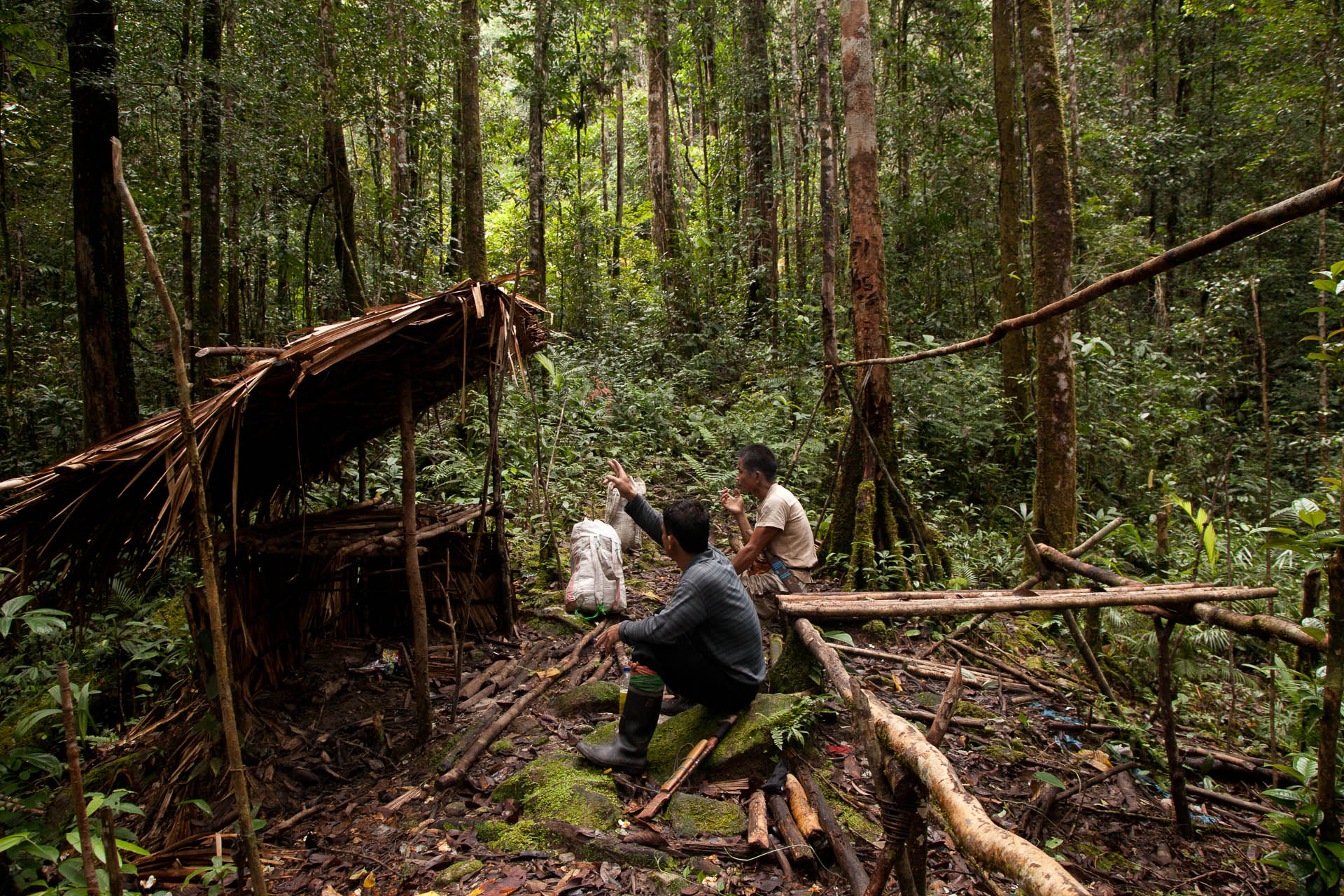 July 24, 2017
|
Martin