Hi! Thanks for stopping by.
Below is a short description of the sort of work I have proven to be good at and either enjoy enough to want to keep doing, or which I believe is impactful enough to keep suffering (here's looking at you, film editing!).
If you think I might be able to help you or your team with a project, possibility or problem in any of these areas then please don't hesitate to get in touch. I don't charge for initial consultations, but my rates thereafter vary depending on the type of work, how busy I am, and what the weather is doing.
EXPEDITIONS
LEADERSHIP | CONSULTATION | MEDIA
This is my bread and butter. I have designed and led dozens of expeditions, from 100 person international mega projects to solo explorations of seriously remote locations. I have a very good safety record, have facilitated the discovery of many new species, and led Explorer Magazine's "Expedition of the Year" in 2010/11 while just 25. I'm well known for designing expeditions that stack multiple objectives for maximum impact, make pioneering use of research and media technology, and put in-country and indigenous people and organisations at the forefront of planning and leadership.
Expeditions are the ultimate vehicle for high impact narrative storytelling to engage and activate an audience. And when they're not extremely stressful, they are extremely fun. The wilds of the Heart of Borneo feel like my back garden, which is a childhood dream realised.
I can't put a price on this expertise because it very much depends what you want to do with it. If I love your project I might collaborate at cost. If you love it and I think it's mostly harmless I probably won't join you unless the rate is very high, but I might consult for something reasonable. The best thing to do is send me an email and arrange a chat so I can understand your goals and objectives.
"Martin is the best organised and most impressive young explorer I know of his generation."
– Robin Hanbury-Tenison, Author and Explorer
"Martin's skills as an expedition organiser and leader are second to none"
– Adrian Brown, Lecturer & ex Royal Marine
SUSTAINABILITY
RESEARCH | POLICY | CAMPAIGNING
Very wooly word, sustainability. What does it mean? It's used as catch all and as a result is largely meaningless. But that's also why it is a good catch all. A catch 22 all.  Allow me to briefly give it some meaning in the context of me, and what I do.
I am interested in protecting as much of the incredible diversity of life on planet earth as possible – including human life – in all of its weird, wild and wacky manifestions. This is complex, and complicated, and requires trade offs, and I don't pretend to have all the answers, but this – protecting the diversity of life – is my starting point. It probably wouldn't be if we weren't hell bent on killing everything (I'd be surfing and rock climbing and forgaing for food in an ideal world), but since we are seemingly obsessed with destruction, I've got to put that first.
My main expertise in this field relates to deforestation on the island of Borneo and its associated tragedies: indigenous rights violations, climate change, species extinction, habitat loss, pollution, the illegal wildlife trade, etc. I founded the Heart of Borneo Project to try to address the main drivers. I'm available for comment and consultation in these areas.
But I live in Europe, and I am currently very interested in reforesting and rewilding, ecocide and international law, food tech and diet, circular economies, energy transitions, transport revolutions, mindfulness, and UBI as potential solutions to our own regional problems. I am focusing on Scotland and Sweden at the moment and am extremely interested in collaborative opportunities in these areas, especially where they involve indigenous people.
EDUCATION & TRAINING
SCHOOLS | UNIVERSITIES | ORGANISATIONS
The major thread of my career and skillset is communication. Whether it is fundraising or film making, expedition leadership or executive coaching, the ability to synthesise and communicate an idea in a compelling way is the skill that has allowed me to succeed.
"Fantastically inspiring talk"
– Georgina Maxwell, Falmouth University
So I am available internationally (remotely and in person) for talks, lectures, workshops, and field-based training in all of my areas of expertise (conservation, deforestation, photojournalism, working with indigenous people, expedition design, leadership, fundraising, remote media management, etc.), but also for training and consultation on how to communicate effectively.
If you are working at a school I can deliver a talk or workshop in person or via satellite link. If you are a university I can offer lectures and workshops on a variety or subjects, as well as bespoke field courses that will blow the socks off your student satisfaction ratings. If you are a charity or business I can deliver a range of talks, workshops and field-based training sessions to help your achieve your mission.
MEDIA & COMMUNICATION
WRITING | PHOTOGRAPHY | FILM
As an accredited journalist with ten years experience in all modern mediums I am available for contract and commission for photography, film, audio and writing projects in the environment, exploration, global development, social justice and indigneous rights spheres.
I welcome commissions and collaborations for stories and projects in remote and challenging enviornments. I am working on a developing a funding model that could allow me to work on these sorts of projects at cost, so I am particularly interested in working with individuals and organisations trying to tell important stories with limited budgets.
I am not interested in greenwashing PR, so please don't approach me if that's your intention.
LEADERSHIP & PERFORMANCE
NOT FOR PROFIT | ETHICAL | HIGH IMPACT
I am an accomplished and award winning explorer and expedition leader with ten years experience of leading multicultural teams and projects in remote and extreme enviornments to deliver complex and challenging goals, occasionally managing crisis situations when events take a turn. I have similar amount of experience in executive leadership roles, after founding and leading organisations such as the Heart of Borneo Project charity and the social enterprise Beyond Exploration. I have close to two decade's senior leadership experience in the fundraising sector where I now consult on leadership and performance.
I consider the most important leadership trait to be the ability to clearly define, commnicate and embody a vision. Vision is just a fancy word for a well distilled story about the future, so we're back to storytelling and communication with some good values and a strong work ethic.
I am available as a consultant, speaker, lecturer and trainer/facilitator on leadership and performance. I am not currently looking for any leadership roles, but I am interested in non-executive positons and will always consider acting as a mentor.
"Safety and emergency situation preparedness is of high concern to Martin, and I have seen him handle quite large critical incidents calmly and intelligently. He has a quiet leadership style which is both empowering and effective and the mutual respect that exists between him and the local people is an essential element of that."
Dr Frank van Veen – Professor and "Expedition Style Field Course" client
"Martin has been an inspirational leader"
– David Morgan, Heart of Borneo Project –
SPEAKING
KEYNOTE | INSPIRATIONAL | EVENTS
I'm available and interested in a wide range of speaking opportunities, from keynote to panel discussions, so please don't hesitate to reach out to discuss your needs with me.
Apart from regaling audiences with stories of wild and exotic places, derring-do, and near death experiences in the traditional explorer style, I can provide unique and informed perspectives on sustainability, conservation, leadership, performance, change management, not for profit start ups, fundraising, communication, multimedia journalism, anything else I've written about above.
While I won't normally fly for a single event, I am available internationally for speaking opportunities and will always consider if I can build enough other useful work around an event to justify international travel.
"Inspirational and intelligent speaker. Highly recommended."
– Belinda Kirk, Explorers Connect –
CONTACT ME
If you don't already have my email address you can use the form beow to contact me about any of the above services, or anything else you have in mind.
Recent Posts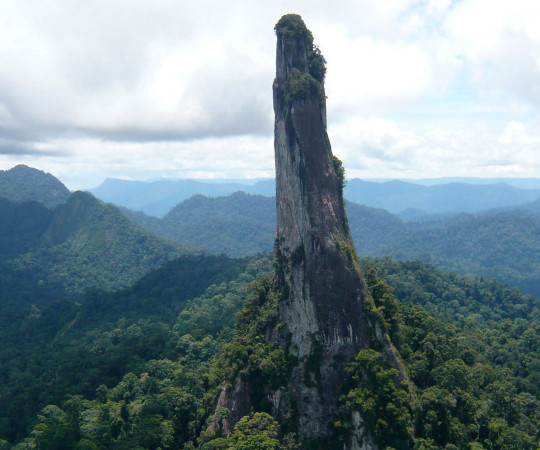 About to depart on a 3 week bikepacking recce of a pinnacle I've been dreaming about for years, I disover that an Indonesian team has just made the first ascent, throwing my plans into chaos. What now?
Read More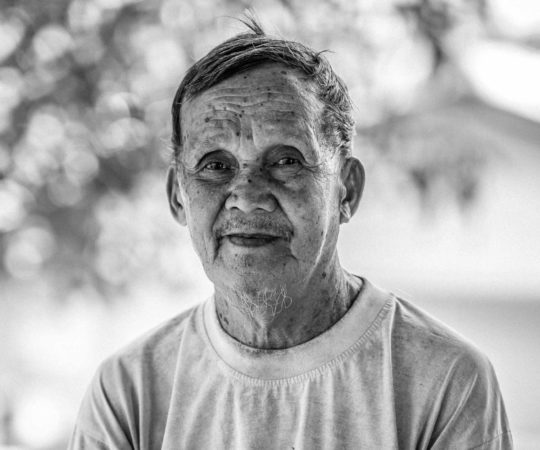 The man in the photograph above is Pak Zung Adjang. He lived in the Dayak village of Long Setulang, Kalimantan, where he once served as the village Head of Culture (Kepala Adat). He died recently, aged 78.
With him died a unique part of an …
Read More